"Photography is.. my creative outlet.. my form of expression.. an enjoyment that I have been blessed to discover. An opportunity to capture a moment of intense feeling, beauty or wholeness that in a snap of a shutter can disappear and never appear again…"
Although I've acquired two university degrees, neither are in the arts. The majority of my photographic training has come from my experiences, something I consider priceless. Modeling everything from product to fashion since I was 14, I've watched endless set ups and tear downs. I have seen a gamut of photographers from around the world in action. I watched their techniques, their processes and observed their individual styles. Thank you to all for helping shape the photographer I am today.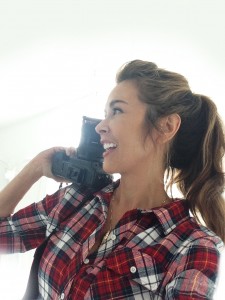 Be Brave. Be Well. Be fresh.
a.