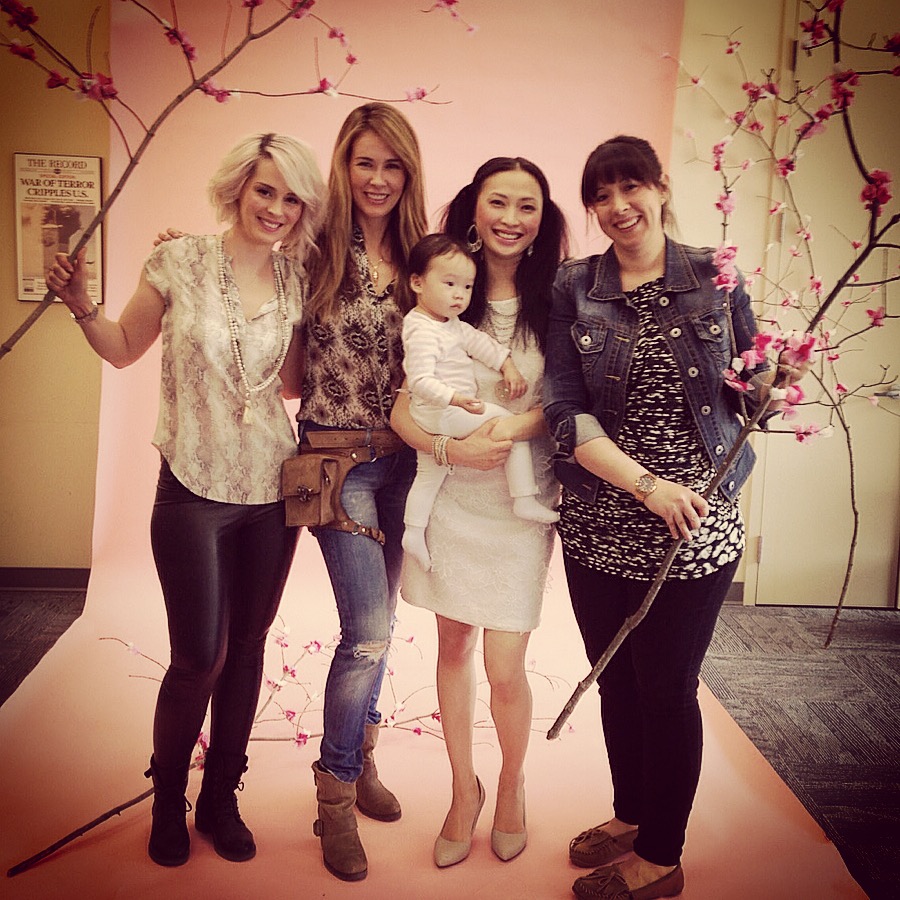 Spring 2015 Fashion Shoot
May 1, 2015 Behind the Camera
Welcome Spring! And it's about time. Todays shoot was all about soft colours and feminine touches, pretty pastels and delicate fabrics. Our model Anita T brought her daughter Vivian on set. Can we say ADORABLE?! Vivian got a taste for modelling as well, getting in on some of the shots with her mom. Sporting her pink tu-tu, she rocked the set!
We used our hand made cherry blossom branches that amped up the feelings of spring and transformed a stuffy boardroom (where the shoot took place) into a serene, springtime milieu.
Beautiful.
Thanks to all who made the day flow so well: Ashley, great work on those branches. And Amy, perfect flawless makeup (as per usual) and great styling. Thanks team!
Related articles